Last news
Announcements
20.06.2008
On June 27, 2008 the talk of famous Japanese scientist in the field of photosynthesis, Professor Murata N. will be held in the Institute of Botany.
20.06.2008
On June 25, Tarlan Mammadov Hazarpasha oglu will defend his dissertation entitled "Identification, characterization and ...
→
20.06.2008
The International Conference and Workshop on "Bioinformatics: Current Progress and Practical Applications" devoted to the 80th anniversary of J. Aliyev...
→
Scientific achivements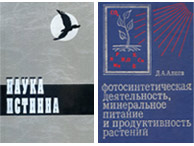 НАУКА ИСТИННА
20.06.2008
(Документальная хроника)
В тяжелое для страны время политических игр трудный путь борьбы академика Джалала Алиева во имя принципов чистоты науки и торжества истины
→
GARAGYLCHYG-2 DURUM WHEAT VARIETY
13.06.2008
ORIGIN: The variety was released at Research Institute of Agriculture crossing local "Garagylchyk" cultivar with "Norin-10" by a multistage selection.
→
Achievements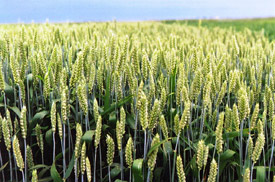 PHOTOSYNTHESIS, PHOTORESPIRATION AND PRODUCTIVITY OF WHEAT GENOTYPES (TRITICUM L.)
ABSTRACTS OF THE 15TH INTERNATIONAL CONGRESS OF PHOTOSYNTHESIS
"PHOTOSYNTHESIS RESEARCH FOR FOOD FUEL AND THE FUTURE", 2010, p. 305
PHOTOSYNTHESIS, PHOTORESPIRATION AND PRODUCTIVITY OF WHEAT GENOTYPES (TRITICUM L.)
Jalal Aliyev
Institute of Botany, Azerbaijan National Academy of Sciences, 40, Patamdar Shosse, Baku AZ 1073, Azerbaijan, Tel: (994-12) 438 1164; Fax: (994-12) 510 2433, E-mail: aliyev-j@botany-az.org
Key words:
photosynthesis, photorespiration, productivity, Triticum L. genotypes, sowing
Results of the numerous measurements obtained during approximately 40 years on gas exchange intensity using of infrared gas analyzer URAS-2T (Germany), photosynthetic carbon metabolism by exposition in 14СО2 and activities of enzyme of primary carbon fixation, ribulose-1,5-bisphosphate carboxylase/oxygenase (RuBPC/O), in various wheat genotypes grown over a wide area in sowings and contrasting on photosynthetic traits and productivity are given. High productive wheat genotypes with the best architectonics (7 - 9 tпѓ—ha-1) possess higher intensity of CO2 assimilation in leaf ontogenesis. It was established that along with the high intensity of photosynthesis, high values of photorespiration are characteristic for high productive genotypes. There is a parallel increase in the intensity of true photosynthesis and photorespiration in ontogenesis. Genotypes with moderate (4-5 tпѓ—ha-1) and low (3 tпѓ—ha-1) grain yield are characterized by relatively low intensity both of CO2 assimilation and photorespiration. The ratio of true photosynthesis to photorespiration in genotypes with different productivity is equal on average to 3:1. A value of photorespiration constitutes 28 – 35 % of photosynthesis intensity in contrasting wheat genotypes. There are high productive genotypes among plants with C3-photosynthesis and low productive among plants with C4-photosynthesis. In spite of low value of photorespiration in C4-plants, many of C3-plants with high photorespiration are well competing with C4-plants and have high potential grain yield and biological production. Activities of RuBP carboxylase and RuBP oxygenase were changing in a similar way in the course of the flag leaf and ear elements development. RuBP oxygenase activity was higher in high productive wheat genotypes than in low productive ones. The rates of sucrose (the main transport metabolite in plants) biosynthesis and products of glycolate metabolism also correlate with the CO2 assimilation rate and the activity of RuBP oxygenase. High productive genotypes are also characterized with a higher rate of biosynthesis and total value of glycine+serine and a higher photosynthetic rate. Character of changes in biosynthesis rate and total value of glycine+serine as well as ratio of RuBP carboxylase to oxygenase activities and CO2 assimilation intensity predisposes to parallel change in the intensity of photosynthesis and photorespiration in leaf ontogenesis. The results of versatile investigations on various aspects of photorespiration are evident to approve that photorespiration is one of the evolutionary developed vital metabolic processes in photosynthesizing plants. Since metabolic processes of photorespiration in the leaf occur in the light simultaneously with photosynthesis, it is evident that released energy is used in certain reactions of photosynthesis. Hence, high intensity of photosynthesis and photorespiration in conjunction with favorable photosynthetic traits, an optimum leaf area index and the best architectonics define high productivity of wheat genotypes.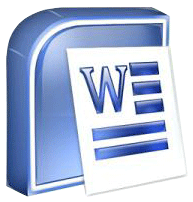 Word file